I had mentioned in another thread a while ago that I would post pics of my custom FHM straight razor bali. So here they are. The first three images are the design that I created for the knife. I built it in
Google sketchup
so I could give the bladesmith full orthographic views and as well as some 3/4 shots so hopefully my design would be clear.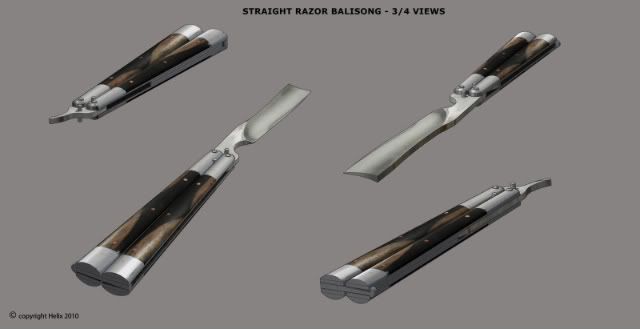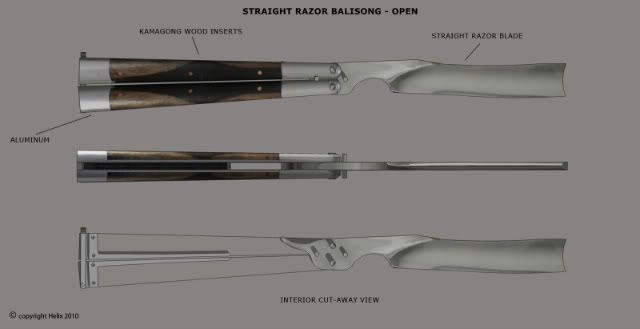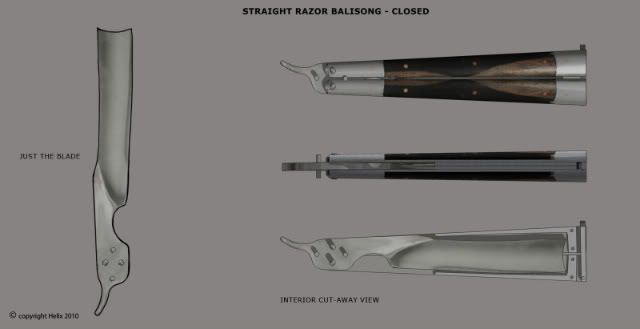 And here are pics of how it turned out in the end. While it's not a 100% exact translation of my concept art, they matched my design close enough that I'm happy with it.
Some specs:
High carbon steel blade
aluminum bolsters and spacers
kamagong wood scales
brass latch
it's one of a kind baby! woot.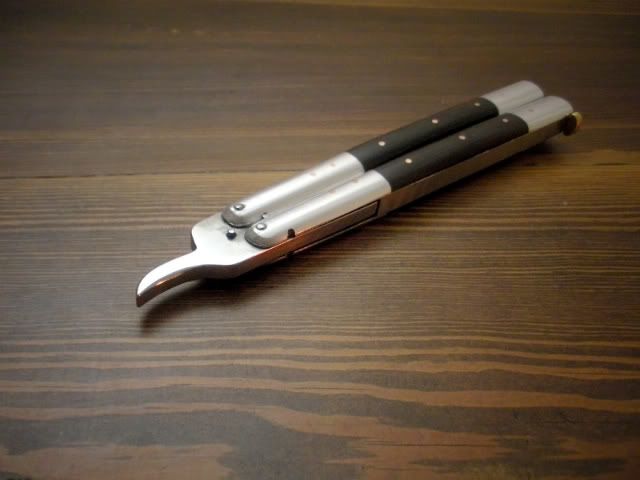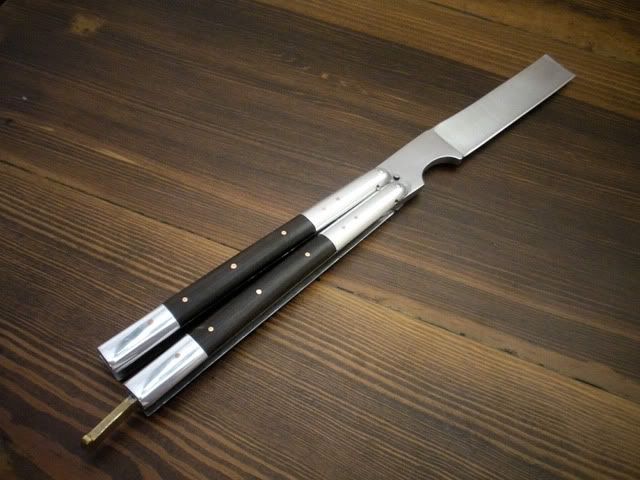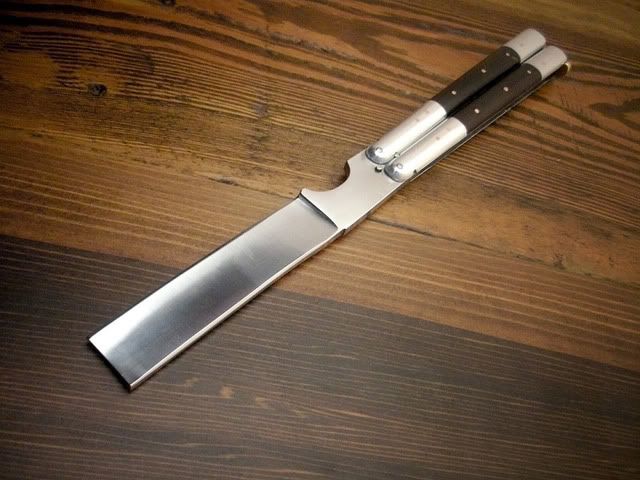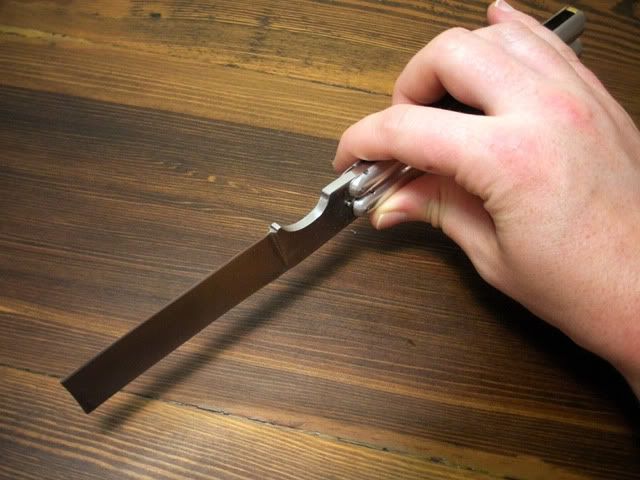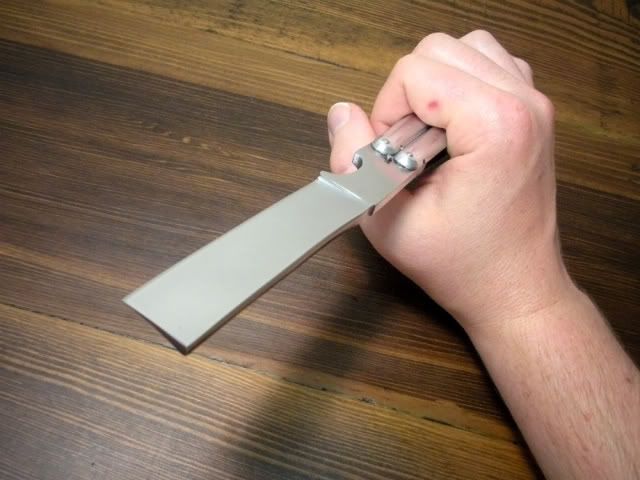 The knife is big! Here's a comparison pic so you can get a feel for how
it is: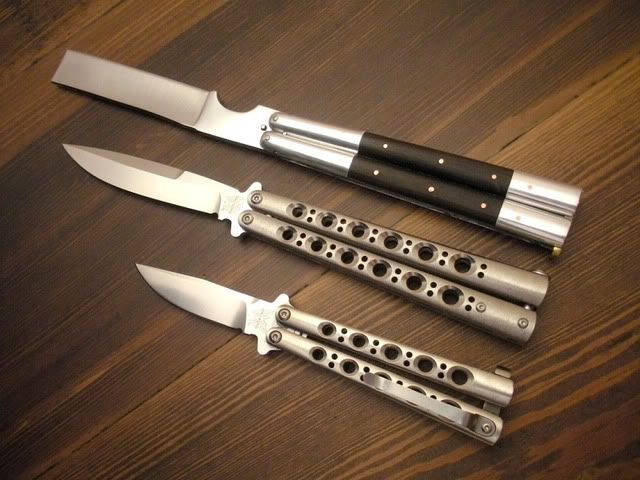 Last edited by
Helix
on Fri Aug 20, 2010 6:21 pm, edited 1 time in total.
Shaclack clack!